Prefabricados Delta wins the supply contract for the main pipeline for the modernization of the Cuevas del Campo community irrigation system (Granada)
23/12/2022
Prefabricados Delta wins the supply contract for the main pipeline for the modernization of the Cuevas del Campo community irrigation system (Granada)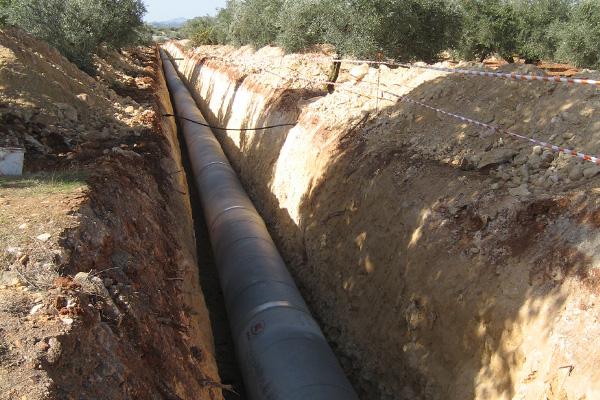 Prefabricados Delta wins the supply contract for the main pipeline for the modernization of the Cuevas del Campo community irrigation system (Granada). The supplied pipe is made of post-stressed concrete with a sheet metal sleeve and an elastic joint.
The contract includes the supply of 7,000 meters of DN1600, DN1100 and DN1000 diameter post-tensioned concrete pipe with a sheet jacket with pressures from 2.5 to 6 atm.
The planned works affect 3,491 hectares of the Cuevas del Campo irrigable area, which benefits 1,100 community members. The supply is scheduled for 2023 and the execution period will be 18 months.