Prefabricados Delta obtains the certificates that certify its concrete pipe with sheet metal jacket as a suitable material for the transport of drinking water
01/02/2021
Prefabricados Delta obtains the certificates that certify its concrete pipe with sheet metal jacket as a suitable material for the transport of drinking water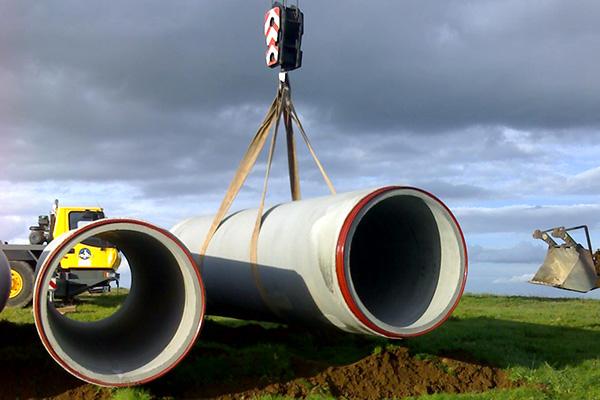 Prefabricados Delta gets the certificates that certify its concrete pipe with steel cylinder as a suitable material for the transport of drinking water.
Each country of the European Union is obliged to comply with the objectives proposed in the Water Framework Directive (DMA) 2000/60 / EC, regarding water for human consumption, pending the establishment of harmonized standards for the entire community territory, each country is applying its own regulations.
Prefabricados Delta has certified its material in France and Spain.
In France, the rigorous controls established by French law have been carried out, obtaining the corresponding ACS (Attestation de Conformitè Sanitaire) health certificate.
In Spain, cement-based pipes are governed by Royal Decree 140/2003 on the quality criteria of water for human consumption. It establishes the quality parameters that the water to be used for human consumption must meet. For this reason, after carrying out the different tests in an accredited laboratory, a compliance agreement is issued.
The concrete pipes with steel cylinder from Prefabricados Delta meet the requirements of said R.D. and, therefore, they are suitable for use with drinking water according to current Spanish legislation.
Their aptitude is also corroborated by obtaining European health certificates, such as the ACS (Attestation de Conformité Sanitaire) of France.
This shows that there is no migration of the components of the pipe to the water it carries, so we can ensure that the quality of the fluid remains unchanged.
Certificates of conformity for use with drinking water: