16/11/2023
Prefabricados Delta begins the supply of pipes for the Irrigation Community of Montesnegros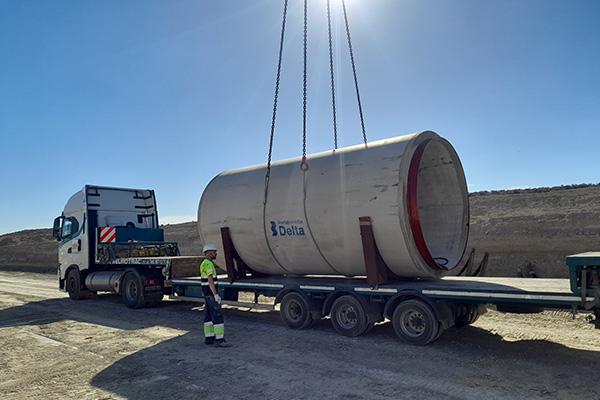 Prefabricados Delta has begun the supply of the Valdurrios pipe for the Montesnegros Irrigation Community, in the Bujaraloz area between Zaragoza and Huesca.
The project includes the supply of 14 kilometers of DN1800 post-tensioned concrete pipe with sheet metal jacket and 4 kilometers of DN2400 reinforced concrete pipe with sheet metal jacket, both pipes in double elastic joint.
The pipeline is the main conduit to launch 6,300 hectares of irrigation. The pipeline supply contract has an amount of 15.2 million euros and the supply execution period is 18 months.