Prefabricados Delta wins new contracts for the supply of railway sleepers in the renewal of the track in Huelva
30/01/2023
Prefabricados Delta wins new contracts for the supply of railway sleepers in the renewal of the track in Huelva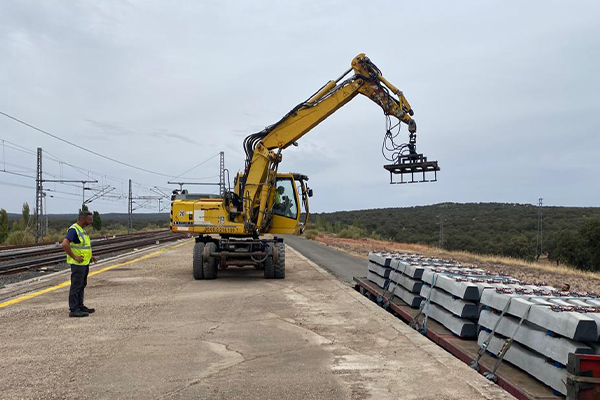 Prefabricados Delta has won new contracts for the supply of sleepers for the renewal of two sections of the Zafra-Huelva conventional line tendered by ADIF.
The sections awarded are the following:
Comprehensive renovation of infrastructure and track, Zafra-Huelva Line. Jabugo stretch. The award amount exceeds 1.8 million euros
Comprehensive renovation of infrastructures and track, Zafra-Huelva Line. Calañas section. The award amount exceeds 6.7 million euros
The supply consists of the manufacture, supply and unloading of 40,000 units of PR-VE monoblock concrete sleepers.
The Zafra-Huelva conventional line has a length of 185 kilometers and this renewal aims to improve the reliability of the infrastructure, improving travel times and quality of service.
This action will be financed by the European Union – NextGenerationEU.