24/02/2023
Prefabricated Delta signs its I Equality Plan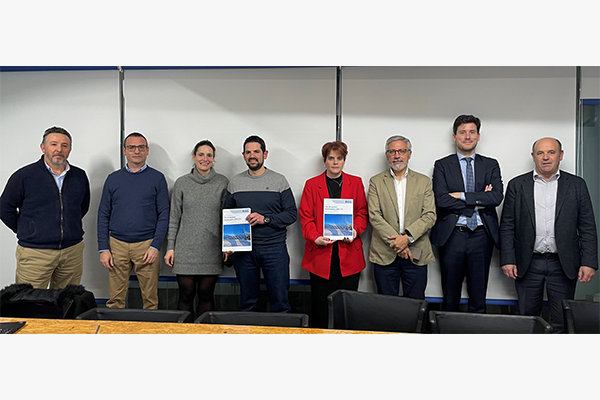 Prefabricados Delta has signed its I Equality Plan, thus declaring the will to make effective the right to equal treatment and opportunities between women and men and the adoption of the necessary preventive and corrective measures so that our organization cannot produce discrimination for reasons of sex.
The company has committed to consolidating a culture of equality that promotes, among other things, the elimination of stereotypes in a sector represented mainly by men, as well as the application of the principle of gender equality in all actions that involve management and command over people. and especially at times such as hiring and promotion or professional development of people.
The implementation of the Equality Plan will mean a modernization of the management system that will have a direct impact on the internal structure and will contribute to social progress aimed at achieving real and effective equality.
All this translates into favoring a corporate culture that permeates all areas of the company; ensure access to employment on equal terms between women and men; facilitate the access of women and men to all functions, professional groups, activities and departments of the Company, as well as work to achieve equality between women and men in positions where there is underrepresentation of women. Train and sensitize the entire workforce on equal treatment and opportunities, with specific levels depending on their impact; guarantee equal opportunities in terms of training and promotion as well as guarantee equal pay for jobs of equal value. Facilitate the reconciliation and co-responsibility of work, personal and family life; ensure the use of inclusive language in internal and external company communications. Prevent sexual and gender-based harassment in the company; ensure specific working conditions for women victims of gender violence and ensure that Occupational Risk Prevention is designed and implemented taking into account the gender perspective.