16/04/2018
Prefabricados Delta is rapporteur in the CENTER Technical Conference on efficiency in irrigation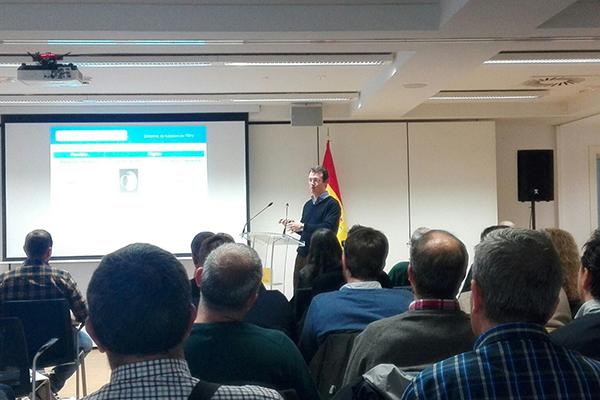 Prefabricated Delta participates in the technical conference as a speaker on "Installation and Control of unique elements in Irrigation Networks" organized by the National Technological Center of Irrigation "CENTER" in the Ministry of Agriculture on April 11.
The day was aimed at technicians and public administrations related to the irrigation sector. Among other topics were discussed for networks of concrete pressure pipes with steel cylinder and GRP pipe.
Prefabricated Delta presented the presentations of Concrete Pipe with sheet metal and GRP pipe, highlighting "Special Parts, singular elements, assembly".