Prefabricados Delta in 2018 has supplied mixed width railway sleepers for the Mediterranean Corridor
02/01/2019
Prefabricados Delta in 2018 has supplied mixed width railway sleepers for the Mediterranean Corridor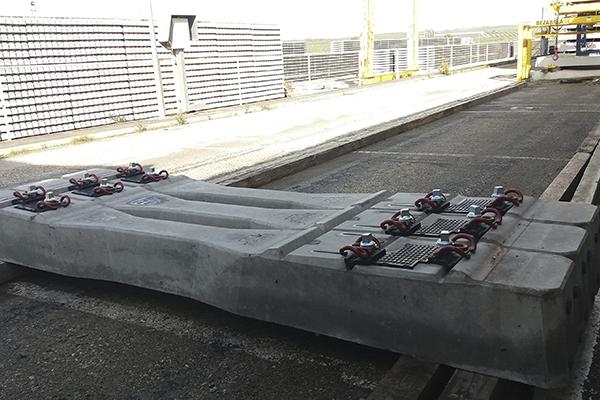 Prefabricados Delta has included pre-stressed mixed-width concrete sleepers in the range of its railway products.
During the year 2018 we have manufactured 15,000 units for the Mediterranean Corridor in the section Castellbisbal-Murcia, sub-section Sant Vicenç de Calders-Vilaseca.
The mixed width sleeper is prepared to support three lanes and can be used for any of the two widths (Iberian or international) or both at the same time.