20/07/2017
Prefabricados Delta begins the supply of GRP pipes in Algerri-Balaguer (Lleida)
Prefabricados Delta has been awarded the supply of GRP pipes and fittings in irrigation for the project: "Projecte Algerri-Balaguer. Sector C. TM Balaguer" (Lleida).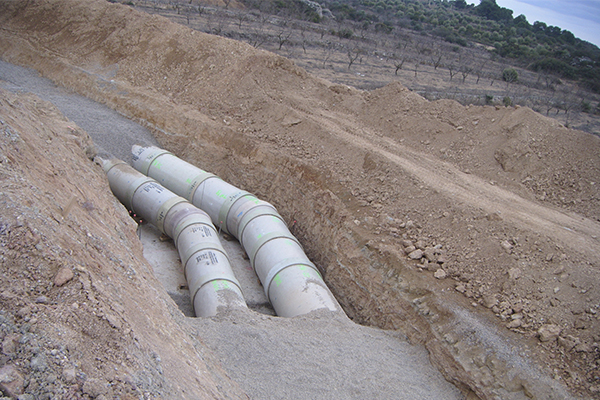 Prefabricado Delta will supply the main GRP pipes where the measurment consists of:
-
DN700 PN10 SN5000 …. 3,350 meters
-
DN600 PN10 y 16 SN5000 …. 3,365 meters
-
DN500 PN10 y 16 SN10000 …. 3,140 meters
-
DN400 PN10 y 16 SN10000 …. 3,050 meters
The work will be executed by ACSA and the promoter administration is Infrastructures de la Generalitat de Catalunya.
The fiberglass reinforced polyester tube (PRFV) will be manufactured in our factory in Humanes (Madrid).
Prefabricated Delta was born with the aim of offering the world's most prefabricated products the widest range of products with the best service and the best value for money.
It operates four prefabricated factories, two of which are located in Humanes (Madrid) and the other two in Puente Genil (Córdoba). The four factories are equipped with the most modern technology and equipment to develop a leading manufacturing capacity in the market.
Each factory has its own laboratory where the products are subjected to various tests until their total approval by the quality technical team in charge of their control, guaranteeing in this way totally satisfactory results.