Prefabricados Delta begins the supply of prefabricated ballastless track system in the Campobecerros-Taboadela section railway Madrid-Galicia
02/04/2020
Prefabricados Delta begins the supply of prefabricated ballastless track system in the Campobecerros-Taboadela section railway Madrid-Galicia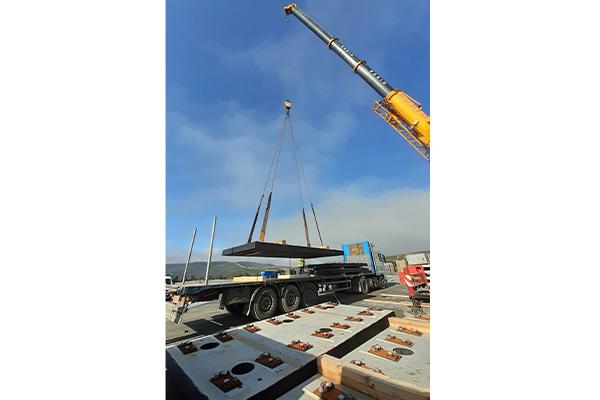 Prefabricados Delta begins the supply of prefabricated ballastless track system with international width (VPI) for the slab track for the Campobecerros-Taboadela, High Speed Madrid-Galicia. The supply is for the slab ttrack of the high speed section viaducts.
The company awarded the assembly and commissioning is Convensa (FCC Construcción) and the final customer is ADIF (Infraestructure Railway Administrator).
The National Association of Railway Sleepers Manufacturers (AFTRAV) has developed a new ballastless track system for railways. It involves the use of prefabricated slab track, which has an elastomer layer on the bottom surface of the slab and the connection with the railway is done by a thin layer of self-compacting mortar poured. The slab track consists of 8 pairs of fixings, equivalent to 8 sleepers, with a length of 5.2 meters.