14/11/2023
The mayor of Puente Genil visits the Prefabricados Delta plant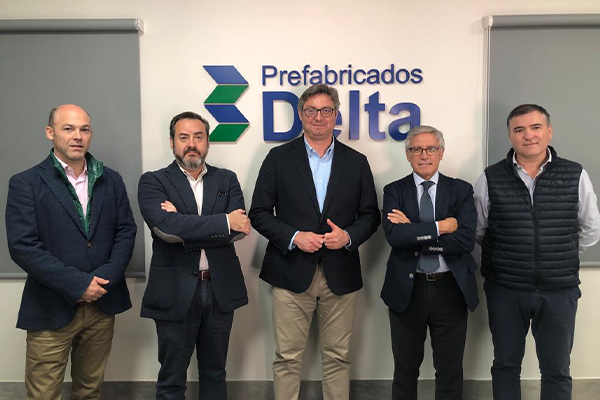 The mayor of Puente Genil has visited the facilities of Prefabricados Delta, a company that has carried out its industrial activity in Puente Genil (Cordoba) since 1987.
The Prefabricados Delta plant is dedicated to the manufacture of large prestressed concrete pipes for water transportation, as well as the production of concrete sleepers for different types of railway tracks, occupying an area close to 90,000 square meters and reaching the figure of 117 workers in the town.
The different lines of collaboration between the Puente Genil City Council and the University of Córdoba were presented, within the framework of the possibilities that Fundecor offers to companies to, in this case, have students from Puente Genil and the surrounding region in practices.
Finally, the possibilities and strategies to increase rail transport were discussed, taking advantage of the Córdoba-Málaga branch, which has built access to the Puente Genil factory itself.
Prefabricados Delta has a wide range of prefabricated products (reinforced concrete pipes with sheet metal jacket, post-tensioned concrete pipes with sheet metal jacket, GRP pipes, segments for tunnels, prestressed concrete sleepers for railways, post-tensioned beams for viaducts, anti-corrosion panels. noise, GRC panels, prefabricated concrete panels for facades, three-dimensional cells for penitentiaries, etc.) that provides a solution to any technical problem that may arise.
The mayor offered the full collaboration of the City Council for the improvement of public services and paperwork that could improve the development of the plant.